Aloha!

Welcome to the official website of
Yimago Radio 2
, the radio station that permits you to escape the daily routine and be tansported to paradise-like destinations. Imagine yourself on vacation on your favorite island, sitting at a tiki bar, lounging around the pool or eating at a great restaurant while listening to great contemporary Hawaiian and Americana music. That is what we are offering here. If you like our radio station, tell your friends, listen often, and don't forget to like us and follow us on Facebook.
Our Programming
Our regular programming consists of a great selection of contemporary and traditional Hawaiian music including Hawaiian reggae (Jawaiian). We propose everything Hawaiian from authentic traditional chants and folk songs to contemporary Hawaiian folk and pop, the great "Iz" (Israel Kamakawiwo'ole), of course, and the masters of ukulele and slack key guitar from yesterday and today. We feature the greatest Hawaiian artists like The Brothers Cazimero, Na Leo, Cecilio & Kapono, Ekolu, Kawika Regidor, Josh Sumibcay, Hui Ohana, Ka'au Crater Boys, Opihi Pickers, Robi Kahakalau, Mark Keali'i Ho'omalu, Hawaiian Style Band, Hapa, Keahiwai, Keali'i Reichel, Makana, The Mana'o Company, Leonard Kwan, Three Plus, Keahiwai, Dennis Pavao, Daniel Ho, Hapa, Sonny Chillingworth, Amy Hanaiali'i Gilliom & Willie K, Troy Fernandez, Ka'ala Boyz, Baba B., Kohala, and many others.

We also feature a small selection of Americana and island-inspired feel-good music by artists like Jimmy Buffett, James Taylor, John Denver, Nanci Griffith, Seals & Crofts, Loggins & Messina and many others that were, and are still, an important influence on many contemporary Hawaiian artists. We also feature newer releases by lesser-known contemporary Americana and acoustic artists that complement well our playlist.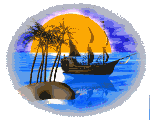 Like all our other radio stations, our website and players display at all times the artists' names, the track's title, the year of release and good high-quality album art scans for your enjoyment while the song is playing.
We offer the real aloha spirit and tiki bar atmosphere. Give us a try and enjoy the music! To have an idea what we are playing, check
what was played
in the last couple of hours or so or check our
the favorite tracks of our listeners
so far. We play the music we like but we want to play the music
you
like too! Rate our tracks so that we can adjust our programming to your taste.
Visitors Locations Map

Animated circles indicate those currently visiting our website.
Green dots indicate those who have visited our website in the past.
Mahalo!

Problems listening?
If you have problems listening you may want either to try our alternate stream links. If you have a popup blocker, you have to deactivate it to listen, usually you just maintain the CTRL key pressed while clicking the "Listen Live" links. Keep the CRTL key pressed until the player window appears. You may also try the Winamp, iTunes and VLC links at the top of the page.